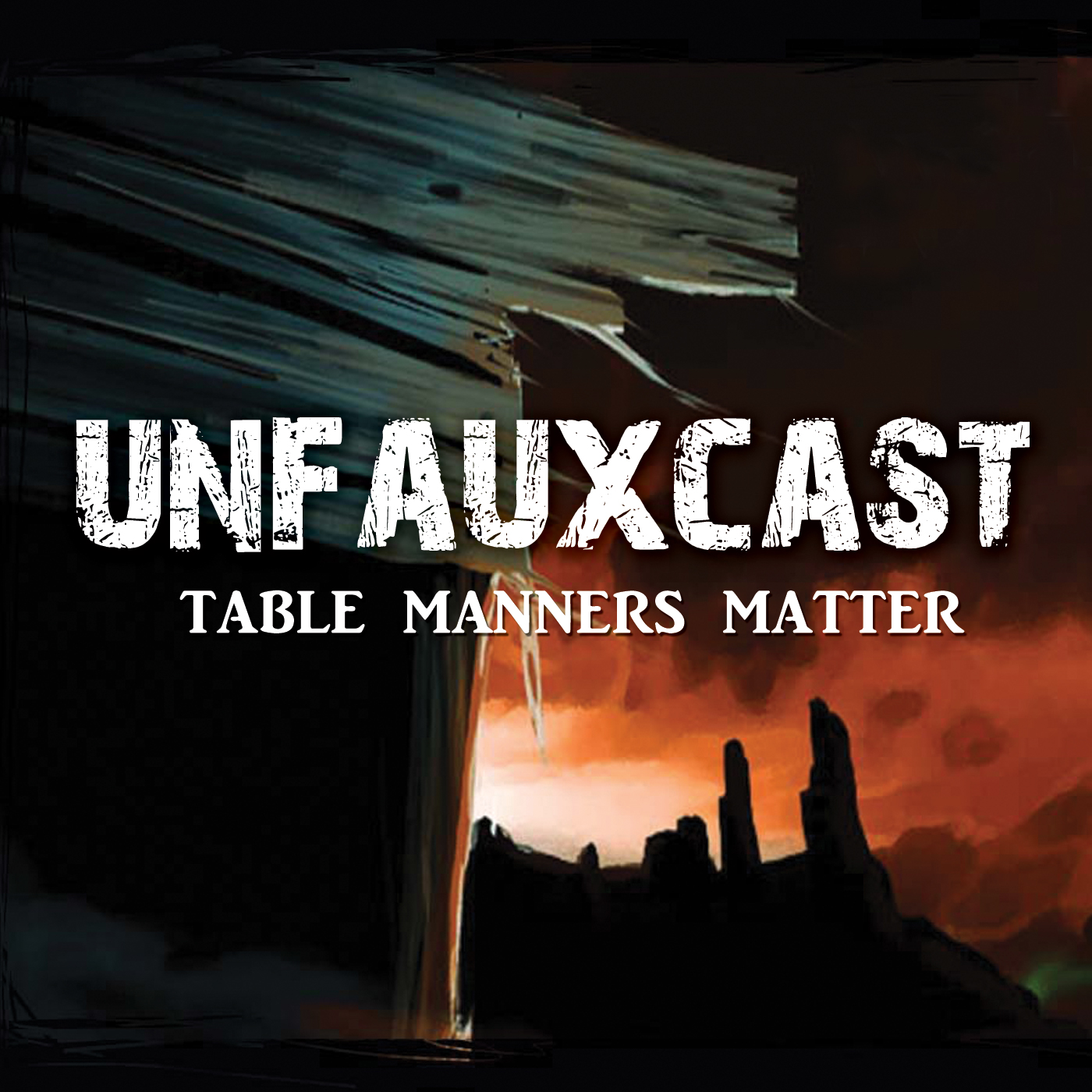 This month (Only just made it too, didn't we), Pip and Mouse are joined by literally the nicest non-canadians in wargaming: Leigh "Caramello" Caruana, and Mr Honey-dicked himself, Jomane Ramos.
Amongst giggling about processed meat related adult content that shall not be shared, we discuss all things Back to the Fauxture, the first tournament run by Faux Braux and all round nice guy Corey.
Paint scores and other soft scores get a focus once again with the draft pack for Twatifaux 2018 released for feedback
The new Malifaux app gets a review from a guy that's actually used it
And once again we feel the need to belabour the point about how integral Jokers are to the game we all love.
Events you should attend:
Songs from this episode:
Amy Lee - Sally's Song
Bitter Ruin - Stampede
Did you know that you can nab your very own Unfauxcast apparrel? Check it out at Spreadshirt
Love the music we love - The playlist is on Deezer